Board of Directors - Gayle P.W. Jackson, Ph.D.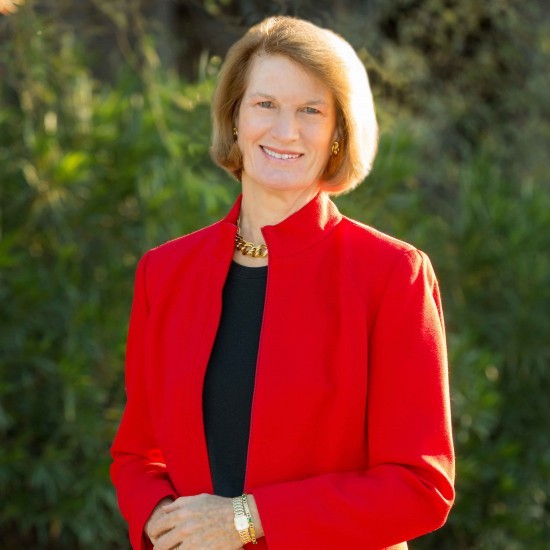 Expertise
Gayle Jackson has over 35 years of international energy industry experience spanning fuels production, transport, trading, marketing, energy efficiency, advisory services for early stage cleantech companies and for private equity firms, public policy formulation and consulting for international development institutions. She is currently President & CEO of Energy Global Inc. Her prior responsibilities at two Fortune 500 companies included senior positions in corporate development, strategic planning and international marketing and sales.
An expert on global fossil fuels markets, while president of her own consulting firm, Jackson served 10 years as chief of staff of the Coal Industry Advisory Board, part of the Paris-based International Energy Agency (IEA). Other corporate clients have included Royal Dutch Shell, Peabody Energy, Consolidation Coal, Kerr-McGee, Boeing, Electric Power Development Company of Japan, Elf-Aquitaine, Gridlogix, EnerPath, Intercap Energy Systems and Akermin.
Following the breakup of the former Soviet Union in 1992, her firm was retained by the IEA, the World Bank and the U.S. Agency for International Development to advise on accelerating energy market reforms in Russia and Ukraine.
Current activities focus on the cleantech energy space. She is on the Advisory Boards of three private equity and venture capital groups investing in the cleantech and environmental opportunities sectors, including London-based Climate Change Capital's Private Equity Group (www.c-c-capital.com), NewWorld Capital (www.newworldcapital.net), and Clean Range Ventures (www.cleanrange.com). She is also on the Advisory Board of ENXSuite (www.ENXSuite.com), a leader in energy, greenhouse gas, and sustainability performance management software. As managing director of FE Clean Energy Group, a private equity firm that invested in energy services companies in global emerging markets, she led the firm's pioneering efforts to convert the CO2 emission reductions generated by the firm's investments into tradable carbon credits. She has spoken widely in international financial and environmental forums on market-based approaches to sustainable private equity investing.
Jackson was also appointed to a Federal executive position in the U.S. Department of Commerce by the Ford Administration and worked for then-Secretary of Commerce, Elliot L. Richardson.
Affiliations
She currently sits on the boards of Ameren Corp (NYSE: AEE), and Atlas Pipeline Partners (NYSE: APL). She also served as a director of Atlas Energy (NASDAQ: ATLS), which was sold to Chevron Corporation in February 2011. She is a former Deputy Chairman of the Federal Reserve Bank of St. Louis. She also chaired the RCSA Board from 2007 to 2009, and has served on numerous other non-profit boards, including Smith College, Webster University, SSM Health Care the International Women's Forum and IWF Leadership Foundation. She is a founder and past president of the Missouri Women's Forum.
Education
Jackson holds a B.A. degree cum laude from Smith College, and pursued graduate studies at the Johns Hopkins School of Advanced International Studies in Washington, and at Washington University in St. Louis, where she received her M.A. and Ph.D. in political science. During her junior year at Smith College, she studied at the University of Geneva and the Graduate Institute of International Studies, both of which are located in Geneva, Switzerland. During her graduate studies, she was both a Fulbright Scholar and Woodrow Wilson Scholar. She speaks French and Spanish and some German and Russian.
Jackson is married to Frederick T. Kraus, MD, and has three stepchildren.